Empower Yourself With Project Management Competencies!
Project management will continue to transform and grow as a necessary business skill, giving project managers an opportunity to add value at a strategic level. To do this project management professionals will need to broaden their strategy and agile skills to help businesses realize their organizational goals.
About Us
Betaways Innovations supports organizations with best project management practices through continual improvement of our services.
What we do
Betaways Innovation Systems is an Information Technology and Project Management consulting firm wholly registered and owned by Zambians with vast Project Management, ICT/Telecom/software engineering experiences. Betaways was founded in 2013 and registered in Zambia. The founders of Betaways have over 20 years' experience in ICT consulting, Project Management and training.
Betaways is also a fully accredited AXELOS and certified Project Management PRINCE2 training organization. With the global background Betaways has a high profile team of specialists with vast experience in Project Management and ICT technologies experienced to undertake specialized project management tasks in Zambia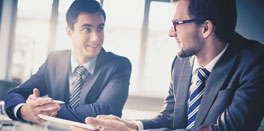 PRINCE2® Method
What is PRINCE2®?
PRojects IN Controlled Environments is widely recognised as the de facto method for project management. PRINCE2® provides a framework that brings together disciplines and activities that ensure successful project delivery.
The PRINCE2® training event and qualification is aimed at current and aspiring project managers. It is also relevant to other key staff involved in the design, development and delivery of projects, including Project Board members (e.g. Senior Responsible Owners), Team Managers (e.g. Product Delivery Managers), Project Assurance (e.g. Internal Audit), Change specialists and Project Support and project office staff. Management.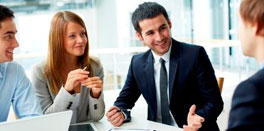 PRINCE2 Agile®
What is PRINCE2 Agile®?
PRINCE2 Agile® is an extension module for forward-thinking organizations and individuals who are already benefiting from PRINCE2® methodology. It provides them with guidance on how to apply agile methods to the world's most recognized project management method. PRojects IN Controlled Environments is widely recognised as the de facto method for project management. PRINCE2 provides a framework that brings together disciplines and activities that ensure successful project delivery.
We help businesses innovate and grow & Let's deliver
the right solution for your business.

PRINCE2® Training
Betaways offers offers PRINCE2® Foundation and PRINCE2® Practitioner trainings both on our public training courses and on-site training. We also offer one day senior executive PRINCE2® awareness trainings on request.

PMO Consultancies
Organizations effective and consistent project management practices are a key factor in the success of projects and therefore the success of the organization. Establishing a Project Management Office (PMO) enables an organization to establish Project Management best practices and achieve consistency in the use of those practices on all projects. Betaways helps clients analyze multiple projects and realize significant economies-of-scale and economies-of-logic.
The following are examples of the PMO services we provide to our clients:
• Project Management Maturity Assessment
• PMO Review and Audit
• PMO Strategy
• PMO Governance
• PMO Implementation
• PMO Optimisation

PRINCE2 Agile®
PRINCE2 Agile® is a 3-days intensive course giving delegates specific guidance on how the compatibility between PRINCE2® and Agile can be best used by organizations and individuals.An understanding of the skills and processes required to deliver projects successfully by combining both methods effectively.PRINCE2 Agile® carries you through the high level essentials for running a project, from planning to implementation and delivery, to measuring outcomes. Above all, it keeps your attention focused firmly on the business case to ensure that the project delivers and develops in line with your needs.

Project Management Professional (PMP)®
PMP® Exam Preperation Training
Betaways Innovation Systems Ltd helps delegates learn the best techniques on how to write the Project Management Professional (PMP®) examination and acquires practical experience with all the tools and techniques needed for the certification process. This training is based on the framework of knowledge outlined by A Guide to the Project Management Body of Knowledge (PMBOK® Guide) – Fifth Edition.
What Is PMP®?
The PMI's Project Management Professional (PMP)® credential is one of the most important industry-recognized certification for project managers. Globally recognized and demanded, the PMP® demonstrates that you have the experience, education and competency to lead and direct projects. The PMP exam prep event prepares one to take the PMP exam through a PMI testing centre.

Quality Software Development
What is Quality Software Development
Demand for good software is at an all-time high. Building reliable quality software remains a major challenge. To tackle this, PEOPLECERT in collaboration with the Software Improvement Group (SIG), have developed a qualification in Quality Software Development (QSD) to certify programmers who have the necessary skillset to produce high quality code.
Why consider QSD?
Companies spend more than $300 billion per year worldwide debugging software. It costs four to five times as much to fix software bugs after release rather than during the design process. Combined with the well-documented skills shortage in the IT industry, the need for a practical and measurable standard on code quality is pressing.

COBIT5®
Control Objectives for Information and Related Technology (COBIT 5) is a globally accepted framework for the governance and management of IT. It aligns business goals to IT processes and goals, providing tools, resources and guidance to achieve, identify and associate responsibilities of business and IT processes. COBIT 5 stimulates innovation in IT, bridging the gap between control requirements, technical issues and business risks. Who is it for?
COBIT 5 is aimed at organizations of all sizes and all sectors. It is ideal for professionals involved in assurance, security, risk, privacy/compliance and business leaders and stakeholders involved in or affected by governance and management of information and IT systems, such as:
IT Managers
IT Quality Professionals
IT Auditors
IT Consultants
IT Developers
IT Operational Management
IT Business Leadership Management
Managers in IT Service providing firms
Read more

ITIL
ITIL is the most widely accepted approach to IT service management in the world. ITIL can help individuals and organizations use IT to realize business change, transformation and growth. ITIL advocates that IT services are aligned to the needs of the business and support its core processes. It provides guidance to organizations and individuals on how to use IT as a tool to facilitate business change, transformation and growth.
Everything You Want
Are you looking at embedding a Project Management method or standard in your organization? Speak to us
Let's deliver the right solution for your business.
Are your project cost overrun, delivered late? exihibit poor product quality? Do you have challenges meeting your stakeholders expectations? Speak to us
Our Clients
Embracing Best Practices in Project Management
Our Accreditations
PRINCE2®
PRINCE2 Agile®
MSP®
COBIT5®